Independent Motorcycle Service Garage.
Service for all motorcycle makes and models.
Streetscenes Moto Garage exists to bring women, men, Soldiers, new and returning riders together for support and access to resources to do amazing things. SMG delivers these resources in a fun respectful and encouraging environment.
Cruisers, sport bikes, cafe racers, ADV, sport touring and more...Whatever Your Scene,
Streetscenes Moto Garage is your place to get motorcycle service, tire changing, upgrades, customization and storage both short and long term.
WRENCH IT

.

RIDE IT

.

STORE IT

.
MOTORCYCLE SERVICE - WHATEVER YOUR SCENE
Don't have the time or desire to work on your bike? We have certified mechanics available to perform motorcycle service for you. Simple things to advanced repairs, we've got you covered.
COMING SOON...SMG and local experts will cover things such as the right clothing or gear, basic maintenance, setting up your suspension, adjusting your chain or how to change your oil.
If your project takes a little longer or if you're doing extensive work on your motorcycle you can leave your bike with us. Bike friendly storage for your baby.
WHO IS SMG ANYWAY?
People who love motorcycles and have a passion to help other riders learn and do whatever their motorcycling scene.

Read more...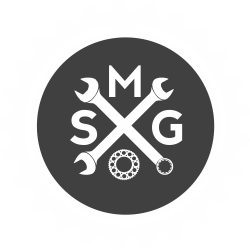 #mymotoscene
21607 Mountain Hwy. E. Unit G-14
Spanaway, WA 98387
MON & TUES: CLOSED
WED-FRI: NOON-10PM
SAT & SUN: 9AM-6PM